Cartus Broker Network International Conference
Posted on June 17, 2017 in News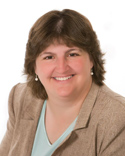 Coldwell Banker Penn One Real Estate Inspired by New Strategies and Networking at the Cartus Broker Network International Conference
(DANBURY, Conn. – 2017) – Barb Diehl, Coldwell Banker Penn One Real Estate attended the 2017 Cartus Broker Network International Conference, held at the J.W. Marriott Phoenix Desert Ridge Resort & Spa in Phoenix, Arizona. Cartus is a worldwide leader in employee relocation solutions.
The conference brought together over 730 Cartus Broker Network members, clients, industry experts and exhibitors from the United States, Canada, and the United Kingdom for an intensive event that included an awards celebration and an agenda of interactive workshops, roundtable discussions, and executive and speaker presentations.
In addition, a series of interactive workshops were designed to facilitate the sharing of knowledge and best practices among the brokers who compose the Cartus Broker Network. Diehl, was involved in discussion and development sessions on a wide variety of relocation issues, while networking with other leading brokers and the Cartus Broker Network leadership team.
Corporate speakers at the conference included Richard A. Smith, chairman, president and CEO of Cartus' parent company, Realogy, and Kevin J. Kelleher, Cartus president and CEO. Rob "Waldo" Waldman, decorated fighter pilot and motivational speaker, provided the event's keynote address.
"The real estate market is constantly in flux," said Scott Becker, senior vice president, Cartus Affinity & Broker Services, "but regardless of any inconsistencies, we're proud that one thing always remains the same: Members of our Cartus Broker Network always provide the highest quality service to their customers. This conference is a terrific chance for us to thank them for their dedication and to recognize them for their outstanding professionalism. Their contributions provide tremendous value to our clients and their relocating employees."
Relocation Director, Barb Diehl spoke of the value gained at the conference. "The amount of information that was shared at this event has been both impressive and invaluable," said Diehl. "In addition to having an opportunity to hear from so many knowledgeable industry leaders, it's been a great opportunity to challenge ourselves and to grow."
Representing 784 of the top-performing brokers across the country, the Cartus Broker Network provides real estate services to clients and customers of Cartus' affinity, corporate, and government clients. In 2016, Cartus and the Cartus Broker Network closed sales of nearly 90,000 properties, representing sales volume of $26.4 billion, on behalf of Cartus clients and Network members.
"Each year, our Network is strengthened because of the high standards and performance of our members," said Denise Porter, senior vice president, Cartus Broker Services. "We're thrilled that they're a part of the Cartus
Broker Network and look forward to many more years of collaboration with them."