Nicole Will
Nicole Will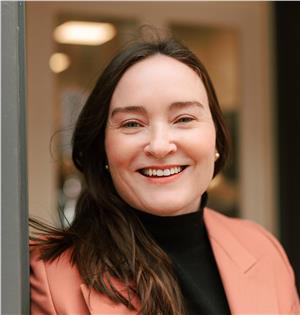 Nicole Will is passionate about bringing beauty, elegance, and nature into people's lives. She has made a successful career expertly guiding clients to build their contemporary art collections by connecting them to the world's best galleries, artists, and art world professionals. She now brings her skills to real estate as a licensed agent with Coldwell Banker Penn One. Her goal is to provide you with the expertise to achieve the best price, in the shortest amount of time with the least hassle.
Born and raised in the Bay Area in Northern California, Nicole studied art history with influential scholars at the University of California, Santa Barbara before moving to New York City in 2005. Starting a career in visual merchandising at Saks Fifth Avenue in Santa Barbara and Henri Bendel's on Fifth Avenue in New York City, Nicole knew she wanted to be in art. After briefly working as an intern, she quickly became the director of the vanguard Bortolami Gallery in Chelsea.
Nicole has curated group exhibitions in important New York City galleries and received critical acclaim for her work. In March 2017, Nicole presented an exhibition of archival materials from the estate of the late experimental composer, cellist, and electronic music producer Arthur Russell at the Brooklyn Academy of Music. The exhibition was featured in the Village Voice, Artforum, Art in America, and Pitchfork.
She moved to the Susquehanna River Valley four and a half years ago and has fallen in love with the charm and natural beauty of the area. In 2020, Nicole purchased her home in Milton, PA, which is also an investment property.
Nicole is an avid equestrian, foodie, and animal adopter. She and her partner, Jeremy, opened a food shop in downtown Milton, PA in 2020 called The Two Owls which successfully serves the community by providing convenient, homemade, and nourishing fresh foods. They have a gray OTTB named Winter, a Jack Russell mix named Eli, and a tabby named Lulu.
Giving is a priority for Nicole. Through The Two Owls, she has supported the Ronald McDonald House, Union County Giving Closet, St. Jude's, and 4 Paws Sake among other charities in Cen Penn.
Whether you need to relocate, sell, or find your dream home, Nicole will make every part of the process enjoyable and seamless. She will help you meet your goals! Call her today - 917 808 6367.